This past saturday we were out at Dunnville Autodrome for a track day with Onyx Syndicate and NYSpeed.com. We brought my wife's Mini Cooper S and we filmed for rspeedTV, part of rspeed.org. It was a great time and we got to meet of a lot of good people. It definitely was interesting to get the Mini out there for some lapping and to see what we could do with the car. We'll definitely be going back for sure!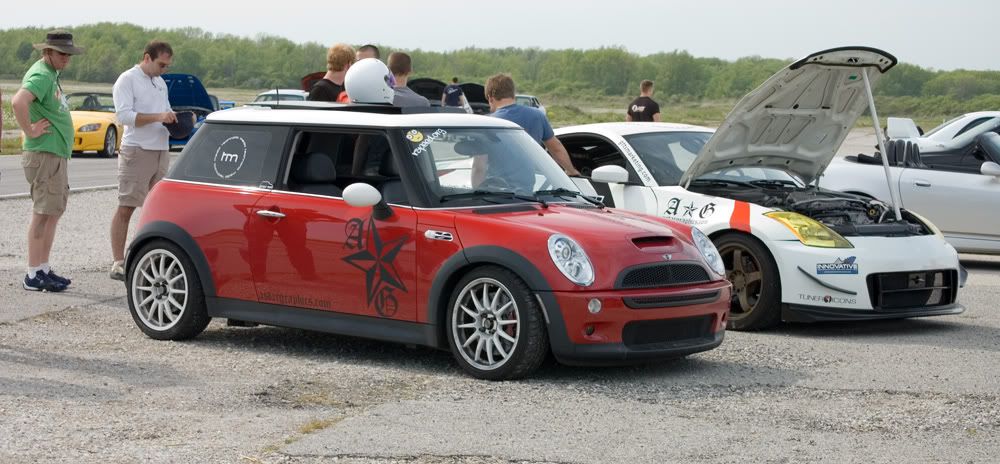 Yesterday, myself, CaviMike and Rick from BTF Racing, Inc. pulled the sr20 from our project twoforty. It took several hours with a couple of breaks in between, but it came out with pretty much no problems. This was the first motor I have ever pulled and with the right tools, it doesn't seem too difficult at all.
Rick is going to start working on tearing the motor down, and I'm going to send some of the engine oil to Blackstone Labs for analysis. I've trailered the car back with me so I can continue to strip the interior and sound deadening. It goes to Reactive Chassis soon for cage work.